Saptahik Bartaman 11th December 2021
Saptahik Bartaman is a Bengali language weekly magazine published by Bartaman Pvt. Ltd. (the publisher of the newspaper Bartaman) from Kolkata, India. It has a circulation of 1,52,389 as of January–June, 2014.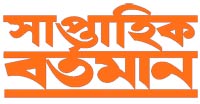 Magazine
In stock
₹8.00
Only logged in customers who have purchased this product may leave a review.